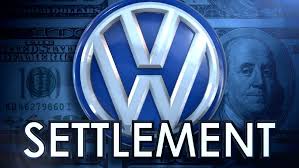 Volkswagen Diesel Emissions Environmental Mitigation Trust for Indian Tribe Beneficiaries (the "Indian Tribe Trust")
The purpose of the Indian Tribe Trust is to expeditiously and efficiently fund Eligible Mitigation Actions projects that reduce emissions of nitrogen oxides ("NOx"). The projects funded under the Tribal Trust include replacing or repowering various types of diesel vehicles or equipment.  Designated Tribal Beneficiaries are eligible to pursue funding for the Eligible Mitigation Actions projects.
Pursuant to a Notice of Beneficiary Designation filed by the Trustee with the United States District Court for the Northern District of California, the Pueblo of Isleta has been designated as a Beneficiary of the Indian Tribe Trust.
For purposes of participating in the Indian Tribe Trust, the Pueblo of Isleta provides the following information on the Pueblo's NOx Projects:
 For more information contact Governor's Office at: (505) 869-3111
Visit the following websites for information about the VW Settlement and the Indian Tribe Trust:
https://www.vwenvironmentalmitigationtrust.com/
http://www7.nau.edu/itep/main/volkswagensettlement/
https://www.vwenvironmentalmitigationtrust.com/tribe-trust/pueblo-isleta