Enterprises
Conservation Department
The Conservation Department provides basic farming services to the Pueblo. Services provided include: planting, harvesting, bailing, plowing, and hay cutting. The conservation department also sells bales of various sizes and types.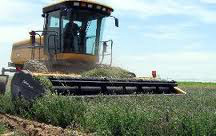 For more information contact (505)-382-8138
Retail & Gas
4050 Hwy 47 SE,
Albuquerque, NM 87105
4047 Hwy 47 SE,
Albuquerque, NM 87105
Subway Restaurant
(505) 869-9410
Tiwa Lending Services
Is a community development and economic growth of the Isleta Pueblo Community by creating home ownership and business opportunities for the Isleta tribal members and other Native Americans residing in Isleta and in the surrounding communities.
Physical address:
Tribal Road 40 #117A
Isleta Pueblo, NM 87022
Main Office: (505) 916-0556
Fax: (505) 869-7596
Website:
https://www.tiwalending.org/